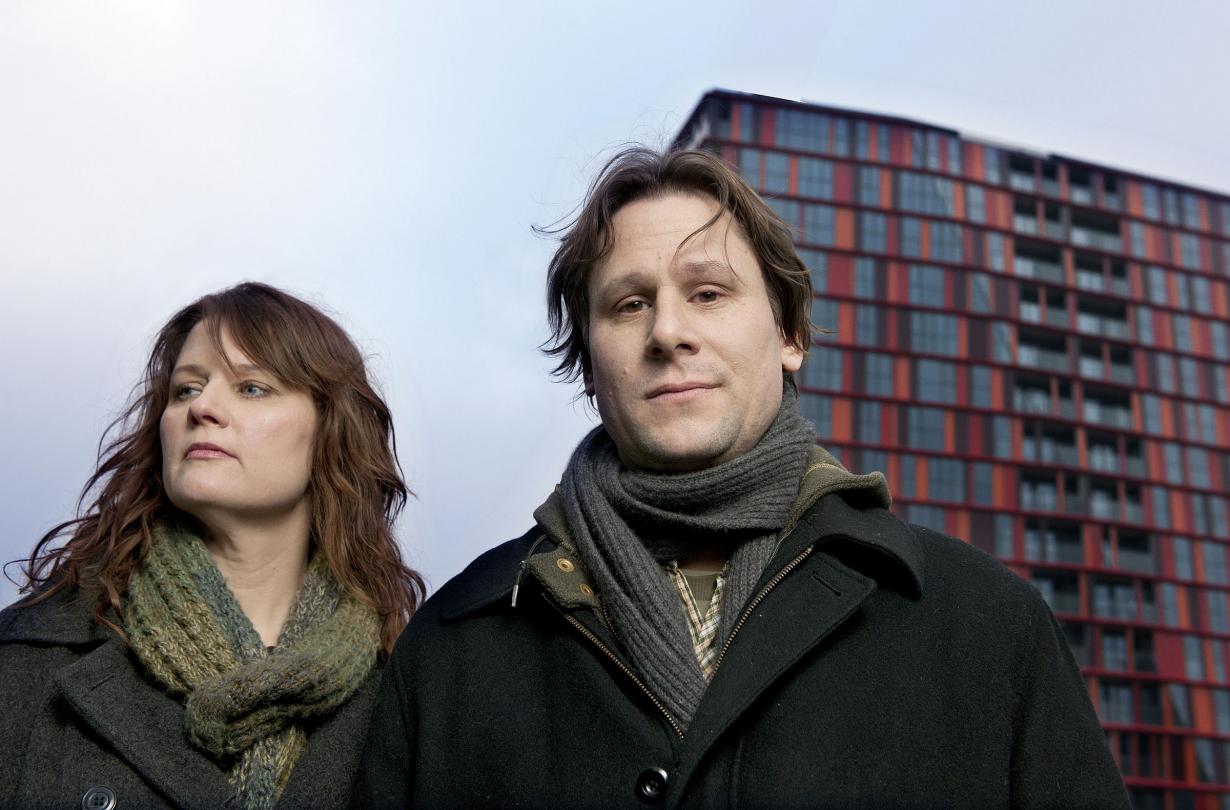 The Filmmakers
Jason Cortlund
Screenplay, Co-director, Cast (Lucien Echevarría)
Jason Cortlund studied film and writing at University of Oregon and earned a Master's in screenwriting at University of Texas. He was a postgraduate fellow at the James Michener Center for Writers. He served as a programmer for Cinematexas International Film Festival from 1997-2004. His films (made with collaborator Julia Halperin) have shown at festivals, museums, arts institutions, and theatrically around the world. Their work has been honored with an IFP Gotham Award nomination, a Venice Biennale College-Cinema development residency, a Yaddo residency, and a Special Jury Award at US in Progress. Cortlund received an honorable mention for a San Francisco Film Society Hearst Screenwriting Grant and a vote for Best Screenplay of 2012 in the Indiewire Critics Poll. He's also an active member of the New York Mycological Society and serves as editor of their quarterly newsletter.
Julia Halperin
Producer, Co-director, Editor
Julia Halperin received her B.A. summa cum laude from Hunter College and her M.F.A from the University of Texas. She was a programmer for Cinematexas International Film Festival from 1997-2004. Julia's work has received support from the Venice Biennale, Yaddo, Liberace Foundation, Austin Film Society, and The Texas Commission on the Arts. She was a finalist for a 2004 Rockefeller Media Art Fellowship. Her films (made with collaborator Jason Cortlund) have screened in theaters across the US and Europe, as well as at IFF Rotterdam, SXSW, New Directors/New Films, and Museum of Modern Art. They were nominated for an IFP Gotham Award as "Breakthrough Directors" for the debut feature Now, Forager in 2012. Julia has also worked as an editor for Greta Schiller, Heather Courtney, and Redmond Entwistle. She is a member of Austin Film Society's Filmmaker Advisory Committee and the Austin chapter of Film Fatales.
Jonathan Nastasi
Director of Photography
Jonathan Nastasi is a cinematographer and documentary filmmaker based in New York City. Recent television credits include Food Network's Savoring Harlem, Chopped, and Not My Mama's Meals and Discovery Channel's Mobster Confessions. His independent film work includes the documentaries Ni Una Mas and Rehearsal for a Sicilian Tragedy. He has also photographed numerous shorts and music videos. Now, Forager is his first narrative feature as a Director of Photography.
Kit Bland
Producer
Kit Bland co-produced the feature films Nor'easter and The Aspern Papers, an adaptation of the Henry James novella. He was an associate producer on the feature Daylight directed by David Barker. Kit also produced the shorts "The Line," "Slipaway," and "Through the Door." He served as first assistant director on Circumstance, On the Ice, Sleepwalk With Me, May the Best Man Win, El Camino, and Handsome Harry.
Rebbie Ratner
Co-Producer
Rebecca Ratner studied semiotics at Brown University and graduate film production at the University of Texas. She served as a producer on Margaret Brown's film 99 Threadwaxing. She works as a director and visual artist in Brooklyn, NY.
Monternia
Co-Producer (Poland)

Based in Warsaw, Monternia.pl is one of Poland's leading post-production studios. Created by filmmakers for filmmakers in 2005, the company specializes in providing finishing services for complex HD workflows. Monternia.pl also does editing and broadcast post-production for Polish television.
Chris Brokaw
Original Music
Chris Brokaw is known as one of the most prolific indie musicians today both as a solo artist and playing with musicians such as Thurston Moore, Evan Dando, Steve Wynn, and Consonant. He was a founding member of the alternative rock bands, CODEINE and COME. He did the original scores for Roddy Bogawa's feature documentaries I Was Born But... and Taken By Storm (which he also produced), as well as Leslie Mcleave's narrative feature Road.
Jeremy Fleishman
Sound Design
New Europe Film Sales
World Sales Agency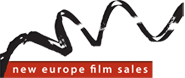 New Europe Film Sales is a boutique film distributor based in Warsaw, Poland but working across the world. The company holds full worldwide rights to a number of short films and works with theatrical, TV, VOD and internet buyers. NEFS has so far specialized in short films' sales and worked with award-winning directors, such as Ruben Östlund, Tomek Baginski and Jonas Odell. Currently, the company sells, among others, the Oscar-shortlisted animation Paths of Hate by Damian Nenow. Now, Forager (USA, Poland, 2012) is the company's first full-length feature. www.neweuropefilmsales.com
Tiffany Esteb
Cast (Regina Echevarría)
Gabrielle Maisels
Cast (April Garrison)
Almex Lee
Cast (Mas)